Stuart Cove's has been a SNUBA operator for over 10+ years – dating all the way back to 2006. SNUBA is currently available through Stuart Cove's at Blue Adventures within the Atlantis Resort – Paradise Island, Bahamas cruise ship passengers and direct dive shop reservations.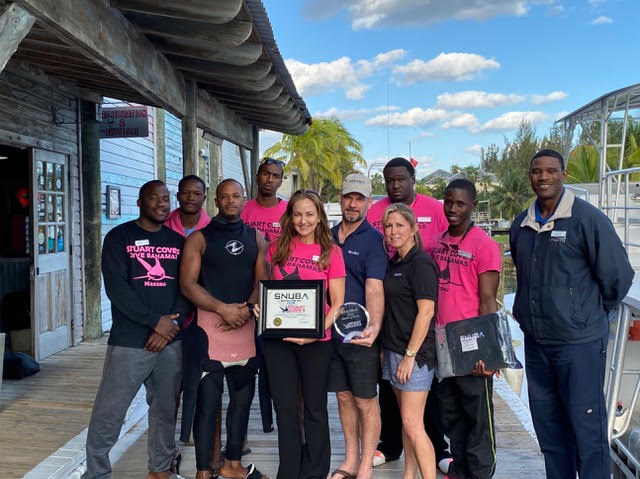 Annually SNUBA® International recognizes an operator who exemplifies the spirit and essence of SNUBA. Stuart Cove's has done a tremendous job representing SNUBA® and we cannot think of anyone who fills that role better. From the ownership, management and staff, you have embraced SNUBA® wholeheartedly. We appreciate your professionalism, your enthusiasm and most of all the long term relationship between our organizations.

On behalf of the entire team at SNUBA® International, I would like to personally thank you for your hard work and increasing efforts to share SNUBA® and the underwater world with your guests!
LYNN EKSTROM
president
A BIT ABOUT STUART COVE'S…

One could say that Stuart Cove's decades of success is due in part to James Bond – and you wouldn't be wrong. Prior to establishing his reputation as a premier dive operator, Stuart Cove landed a job as a stunt safety diver in 1977 for the James Bond film For Your Eyes Only. It was clear by the end of production that Stuart Cove was an extremely competent U/W production support coordinator.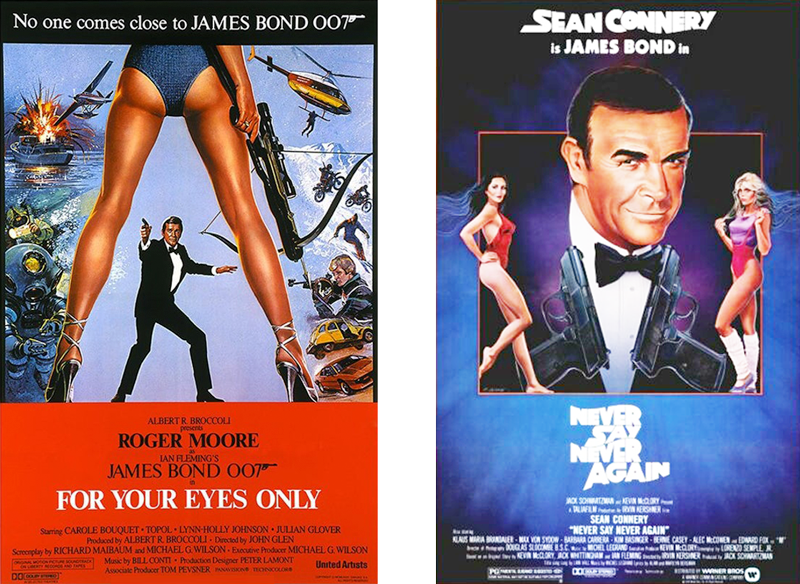 By 1983, Stuart began managing the water-sports concessions for Lyford Cay Country Club after which he reinforced his reputation as a leading underwater film production coordinator with his work on yet another James Bond film, Never Say Never Again.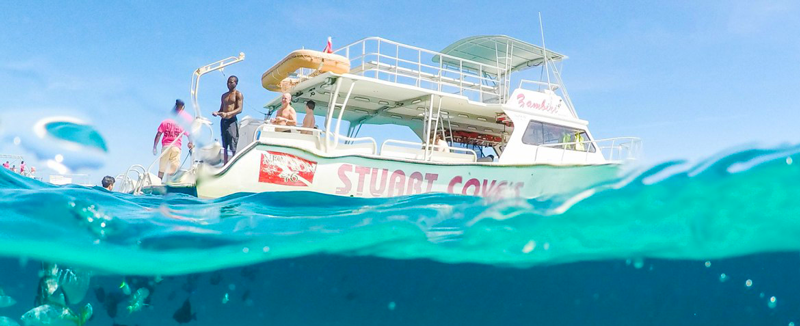 By 1992, after several years of providing outstanding customer service as a dive operator, Stuart took over and expanded the dive operations for South Ocean Golf Beach & Dive Resort, formerly owned by Divi Hotels. After purchasing three (3) custom dive boats along with obtaining a new, larger air storage system and other equipment and opening a full retail boutique, Stuart laid the groundwork for what has become one of the Caribbean's leading dive centers.

Today, Stuart Cove's Dive Bahamas is divided into five divisions: Three divisions offer activities for tourists on the island – Dive Bahamas, Snorkel Bahamas and SUB Bahamas. The remaining two divisions are Fin Photo and Stuart Cove's Underwater Productions.

While much has changed over the years, one thing that hasn't changed is that almost everyday customers at Stuart Cove's will see and be greeted by the boss – Stuart Cove – who insists on maintaining a hands on management style by being directly involved with customers and seeing that they experience the adventure of a lifetime.
SNUBA on LAST MAN DIVING!…
---
To book or inquire about a SNUBA excursion at one of Stuart Cove's sites you may send an email to [email protected] or [email protected].
You may also call:
From the U.S./Canada: (800) 879-9832
Island contact: (242) 362-4171
Be sure to check out Stuart Cove's website for fun excursions offered in the Bahamas: