PLEASE JOIN US IN CONGRATULATING KEVIN CRAM ON HIS RETIREMENT!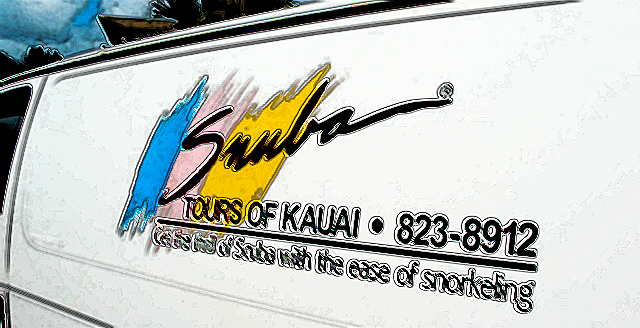 SNUBA® TOURS OF KAUAI
Kevin's story, and the story of SNUBA® Tours of Kauai, began on the island of Kauai in 1989 – over 30 years ago – when the island had only two stoplights and even fewer shopping options. Like many places, the island of Kauai hasn't been immune to the sprawl of urban shopping centers and big box stores, but the one thing that hasn't changed is the passion Kevin has for SNUBA and the joy with which he brought the beauty of SNUBA to his guests.
Like any brand new business, Kevin found it difficult to get his SNUBA business out of the starting gate. At first he even tried offering both Scuba Diving and SNUBA, but quickly found it was better to focus his time and energy on one thing.
Lucky for us, he chose SNUBA. Given the small size of Kevin's SNUBA business and the fragile nature of having a shore dive operation, Kevin has done an amazing job of maintaining strong relationships with surfers and local residents.
If you've been fortunate enough to join Kevin on a SNUBA tour at any point in the last 30 years – you've no doubt done so alongside one of his six children who have helped him run the business at various times.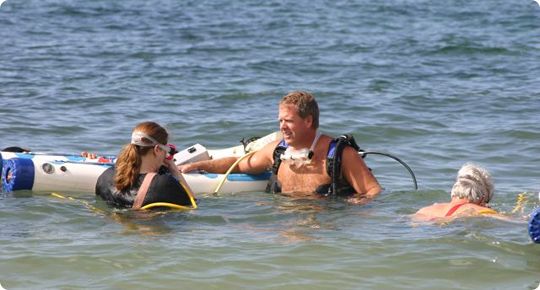 While Kevin's children have all left Kauai to start their own lives, Kevin and his wife Kathy have no intention of leaving their tropical paradise. Throughout the years, Kevin's passion for teaching has extended beyond SNUBA. For years he coached soccer and just recently he taught Spanish at the local high school while he determines the next steps in his career.
FROM KEVIN:
From Kevin, "To tell the truth, I would rather be in the water than in the classroom, but teaching is less physical than lifting SNUBA rafts in and out of the water. I guess that happens when you get old. SNUBA has allowed me to live the type of life that makes most of my Utah high school classmates envious"
Aloha and Mahalo – Kevin Cram (former owner of SNUBA Tours of Kauai)
---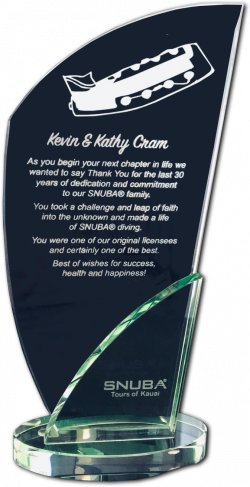 FROM THE SNUBA INTERNATIONAL FAMILY:
As you begin your next chapter in life we wanted to say Thank You for the last 30 years of dedication and commitment to our SNUBA family.

You took a challenge and leap of faith into the unknown and made a life of SNUBA diving.

You were one of our original licensees and certainly one of the best.

Best of wishes for success, health and happiness!


---
As of January 1st, SNUBA® Tours of Kauai is now owned and operated by Ryan Kent. Click the button below for more information.