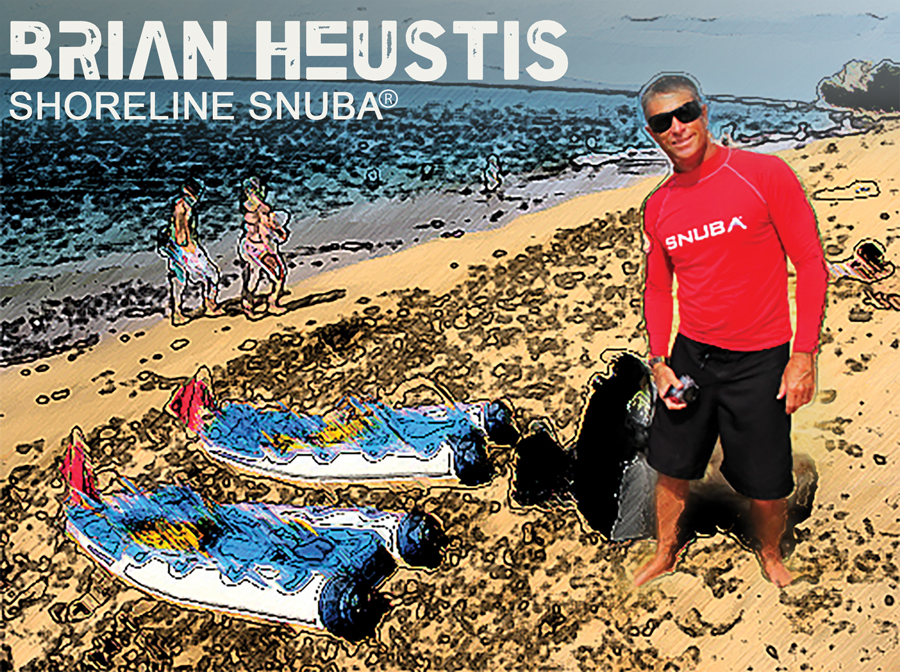 We're excited to shine our OPERATOR SPOTLIGHT this month on Brian Heustis,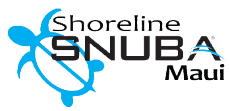 Owner of Shoreline SNUBA® in Hawaii! One of the qualities that make our Guides and Operators so special is the passion they have for sharing SNUBA with their guests. A waterman at heart, Brian has passion in droves! Shoreline SNUBA operates in Maui with five resort locations and three boats.  Shoreline SNUBA also operates on the Big Island with two resorts and two boats. For more information on Shoreline SNUBA, check out their website at www.shorelinesnuba.com !

I'm a waterman.  I've lived near or on the water (a boat) for all of my life.

I started off  playing around in the San Diego surf as a kid and instantly became hooked. Surfing is still a huge part of my life. I got certified when I was an early teen and from that moment forward, I knew diving would somehow be a big part of my life – I didn't know how or when, but I just knew. I got my SNUBA beginning when I was asked to start the SNUBA program for one of Maui's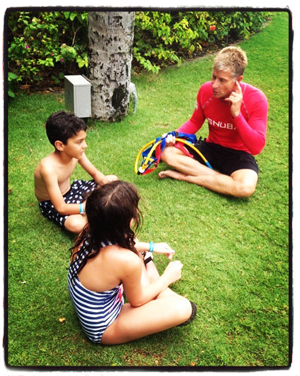 largest snorkel boats.
Learning SNUBA from the ground up felt difficult at the time, but looking back, I believe this is the main reason why Shoreline SNUBA is so successful. The situation allowed me to forge my own path and learn through trial and error – which I think is the best way to learn.  I've been leading SNUBA dives since the early 90's and still do at least a couple times a week. Every diver remembers their first time breathing underwater.  For me, being part of that is not only a huge responsibility but an honor. I, and all my guides, know that making a guest's SNUBA experience an exciting and positive one determines, to a large part, what their relationship to the ocean and being underwater will be from that dive forward.

I'd say the biggest factor is passion.  Passion is what I look for in a Guide.  Passion about the ocean, and most importantly, passion about sharing it. This starts at the top and infects everyone. Another quality that all my Guides have in abundance is empathy.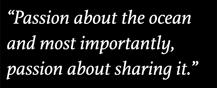 They understand that, just because to them (SNUBA) is second nature, doesn't mean it is for everyone else.  They remember their first time breathing underwater and how exciting, yet strange, it can be. All Guides really want to make the SNUBA Adventure enjoyable for everyone, no matter what their experience level.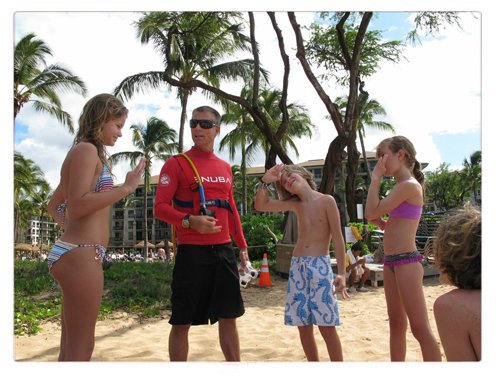 The guiding principle for Shoreline SNUBA is we allow every guest to experience SNUBA at their own pace and depth.  We never put pressure on anyone to dive any further than they want to.  We have taken thousands of people who never actually go under the water but have the time of their lives.  Our goal is FUN!  I still love guiding and do it weekly to keep myself fresh and in touch with our guests. Shoreline SNUBA is also the only operation in Maui that does both land and boat based SNUBA dives. Shoreline SNUBA operates in Maui with five resort locations and three boats. We also have an operation on the Big Island with two resorts and two boats.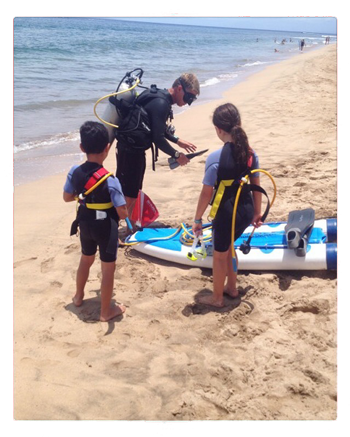 Both ways are an awesome way to experience SNUBA.  I ask guests a few simple questions to determine what fits best.  Is SNUBA diving your main goal?  Is everyone in your family/group planning on SNUBA diving?  Has everyone snorkeled? Does anyone get sea sick? Is SNUBA diving at a particular spot (Molokini, Honolua Bay) important to you?  Does a 5-hour boat trip sound exciting?  I believe that if a guest has not snorkeled, their SNUBA experience would most likely be better "off the beach". They are simply walking in off the beach into very shallow water and can practice there before venturing out to deeper water. It really is up to our guests to decide what fits them best. I'm just glad we can offer them both!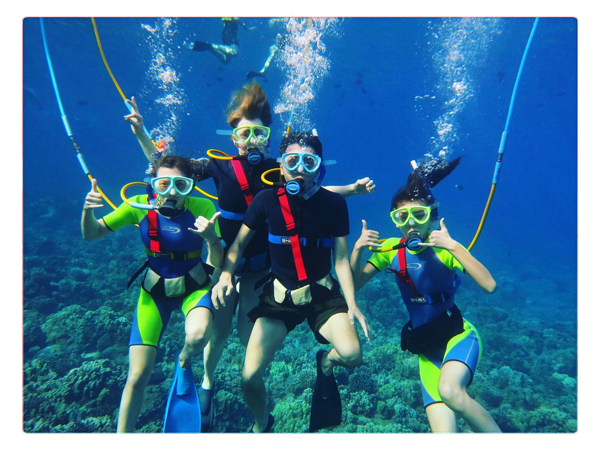 I have taken people with no arms or legs, blind, and with terminal illnesses (Make-a-Wish Foundation).  I have a lot of memorable dives, but for me, I feel taking people who are physically impaired, as well as kids, is very rewarding.

Wheelchair bound people truly get to experience freedom and weightlessness all at the same time and you can see the joy all over their face.  With kids I get to turn them on to something that covers 2/3 of the earth and turn their fears into curiosity.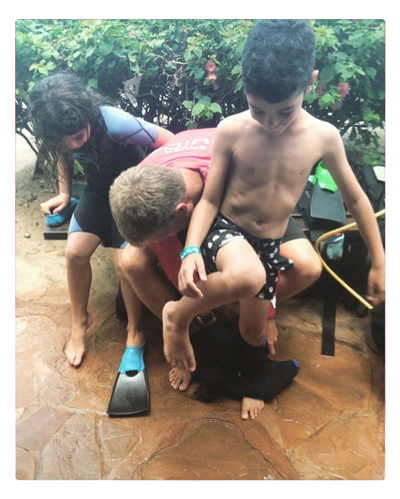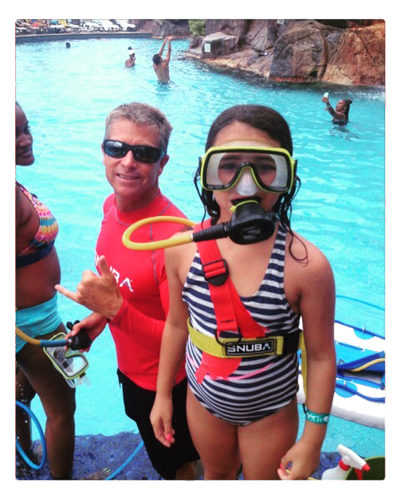 The way they look at the world is never the same and I get to be a part of that. How cool is that!? I've actually taken a 12 year old kid who, 11 years later, came back to Maui and ended up working with me! He said his SNUBA experience changed his whole life. He went to college for a Marine Science Degree and wanted to do only one thing: Dive for a living.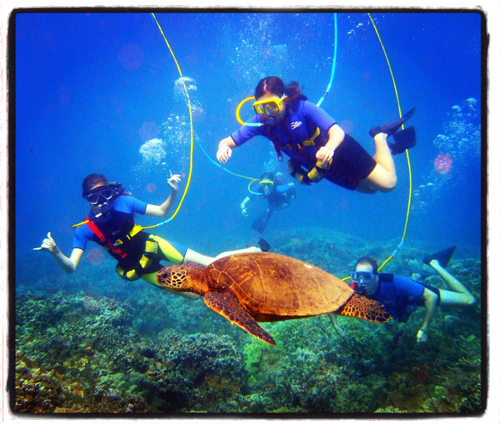 At Shoreline SNUBA we never guarantee a guest they will see something. It's actually an inside joke that, when a guest says, "I've waited my whole life to see a turtle", we know we definitely won't see one! That said, everyone will see beautiful coral, lots of tropical fish, maybe a turtle, octopus, eel, manta ray or even a reef shark. One nice advantage of SNUBA diving in our winter months (Dec-Feb) is the great chance they will be serenaded by Humpback whales during their dive!  I think people should SNUBA simply for the incredible experience of breathing under water, and view marine life as the "icing on their cake"!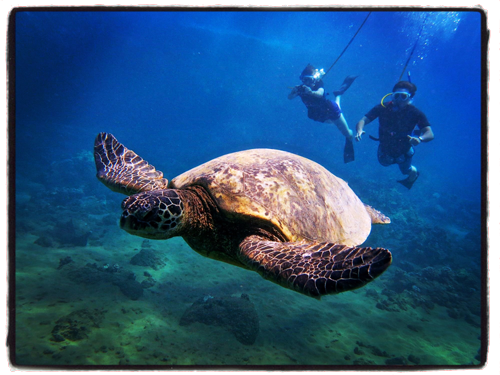 The next time you visit Maui, be sure to book a SNUBA tour with Shoreline SNUBA! Everyone at Shoreline SNUBA believes the best part of Maui is the part that is under water! Mahalo!