---
CONGRATULATIONS SNUBA® SXM!
Each year SNUBA International chooses one of its 80+ world-wide operators to be Operator of the Year. Many factors are considered when
selecting which operator most exemplifies the spirit and essence of SNUBA. This year, SNUBA Saint Maarten has not only embodied the true heart of SNUBA, it has also faced and overcome many unforeseen obstacles. Be it dealing with the rigors of government regulations or literally weathering Hurricane Irma, the team at SNUBA SXM located in Saint Maarten, have overcome adversity to become SNUBA International's 2018 Operator of the Year.
---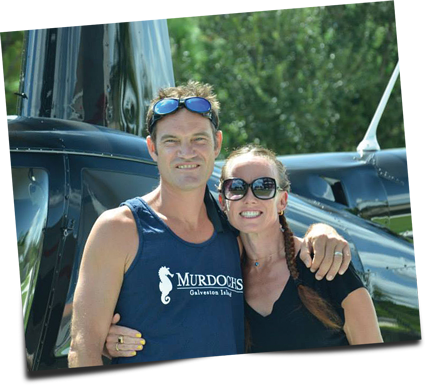 A TEAM EFFORT
Led by the husband and wife team of Michel and Kelly Wouterse, SNUBA SXM has become an integral member of the SNUBA family. After meeting SNUBA's Director of Caribbean & Latin American Operations, Alex Edelmann, Michel decided to change course and become a SNUBA Operator. Michel worked for Swalinga Charters from 2009 to 2015 before joining the SNUBA team.
---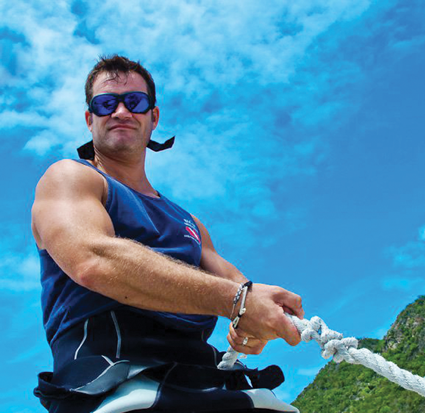 THE DECISION TO SNUBA
Michel's decision to run a SNUBA operation wasn't without some reluctance. "To be honest, it was a little bit weird in the beginning and it felt like an enormous step backwards." he admitted. "But my opinion changed in about four weeks. Seeing how easily people took to SNUBA and transitioned to scuba was a huge game changer." As a Platinum PADI Course Director, with over 1,800 Instructor courses led, Michel quickly recognized the significance of SNUBA and how SNUBA complemented the dive industry.
---
DOWN BUT NOT OUT – OVERCOMING ADVERSITY
Since opening in 2016, SNUBA SXM has had its fair share of challenges. In late 2017, SNUBA SXM and many others in the Caribbean, were devastated by Hurricane Irma. Irma topped out as a Category 5 hurricane and ended up being fifth costliest Atlantic hurricane in history (64.8 billion in damage). SNUBA SXM lost everything, including its diving platform.

Now just over a year later, with a brand new diving platform and a renewed energy, SNUBA SXM and its staff are back on track and conducting SNUBA tours – a miraculous feat considering the destruction and damage to the environment and infrastructure suffered by Hurricane Irma. Michel and Kelly, two professional and resourceful people, represent everything SNUBA. We are so proud to announce their selection as the 2018 SNUBA Operator of the Year.

Want more information about SNUBA SXM? Check them out here: https://snubasxm.com/