Owned and operated by Frank and Tammy Cummings since 1988, V.I. SNUBA Excursions is the oldest running SNUBA Operation in the world! Before launching their own SNUBA operation, Frank Cummings, a "surfing and sailing waterman from the Monterey Peninsula", worked for Columbine International – a company whose tools and connections eventually assisted in the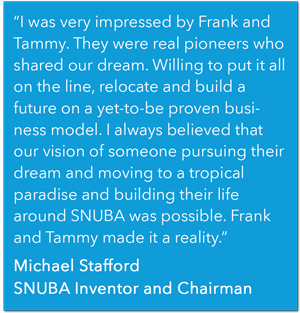 building of SNUBA rafts in America. Hooked immediately on the idea of launching an underwater activity that bridged the gap between scuba diving and snorkeling, Frank opened the first SNUBA Recreational Center on the island of St. John in the U. S. Virgin Islands. After proposing the SNUBA dive system to the U. S. National Park Service and receiving permits to conduct SNUBA at Trunk Bay in the Virgin Islands National Park, SNUBA was finally offered as a shore excursion tour on Cunard, Royal Caribbean, Princess and Holland America cruise lines. Today, V.I. SNUBA Excursions provides SNUBA guests the opportunity to enjoy the warm, crystal clear blue waters from both St. John and St. Thomas – and Frank and his family are doing exactly what they set out to do when they moved to the U.S. Virgin Islands all those years ago!


When asked about their favorite story from the islands, both Frank and Tammy talk fondly of raising their daughter to be a SNUBA Guide. Kaitlyn started riding the SNUBA raft when she was 3 years old.  A life jacket, floppy hat, sunscreen, sunglasses and a stripped down Barbie Doll were es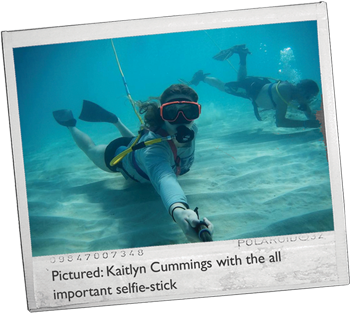 sential gear for the ride.  From Frank, "I fondly remember looking up from 10' to 15' deep and watching the Barbie Doll guided by my daughter's hand, porpoising through the water." At the age of four, she calmly asked a gentlemen clinging to the edge of the SNUBA raft what was wrong. When he replied he was a little scared she responded "Oh, you're okay, you're a big boy"!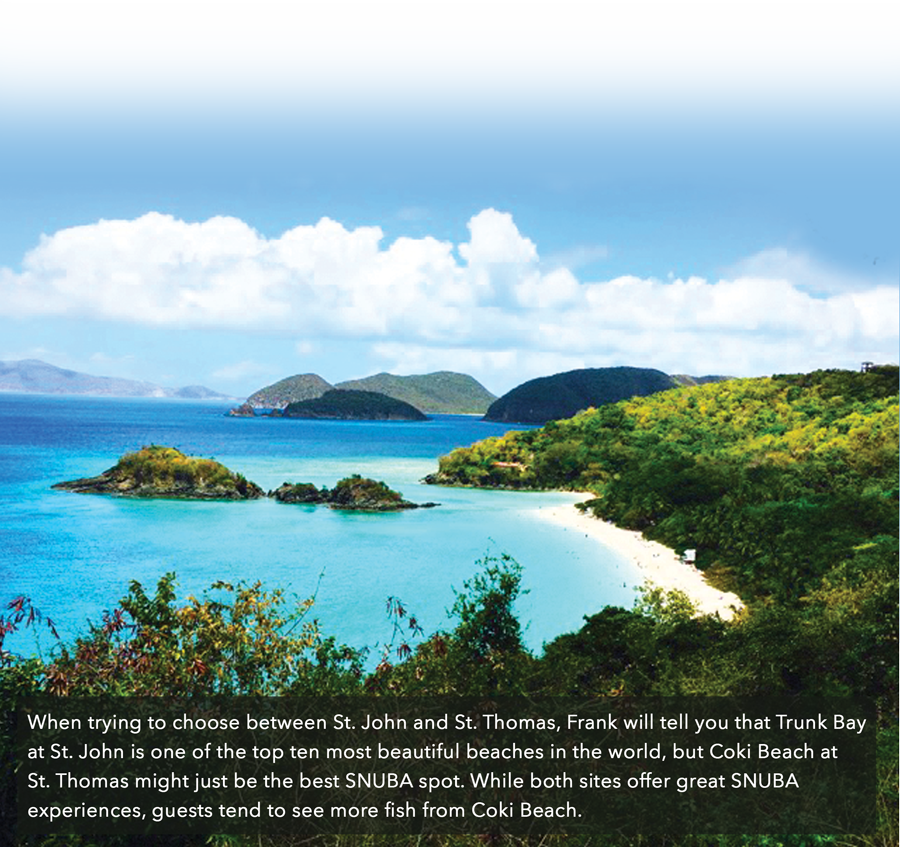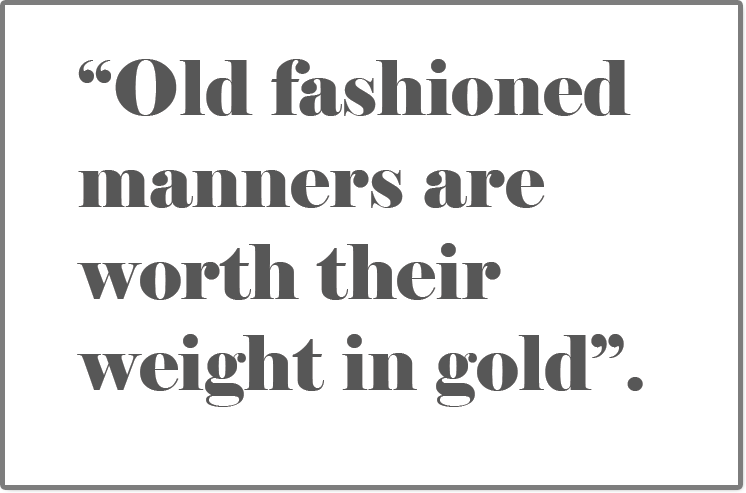 Looking for some good old fashioned advice when visiting the islands? "Old fashioned manners are worth their weight in gold", says Frank.  "A 'Good Morning' or a 'Good Afternoon' will almost always result in a dazzling smile and a friendly demeanor while abrupt rudeness will turn off most islanders in a hurry!" can be.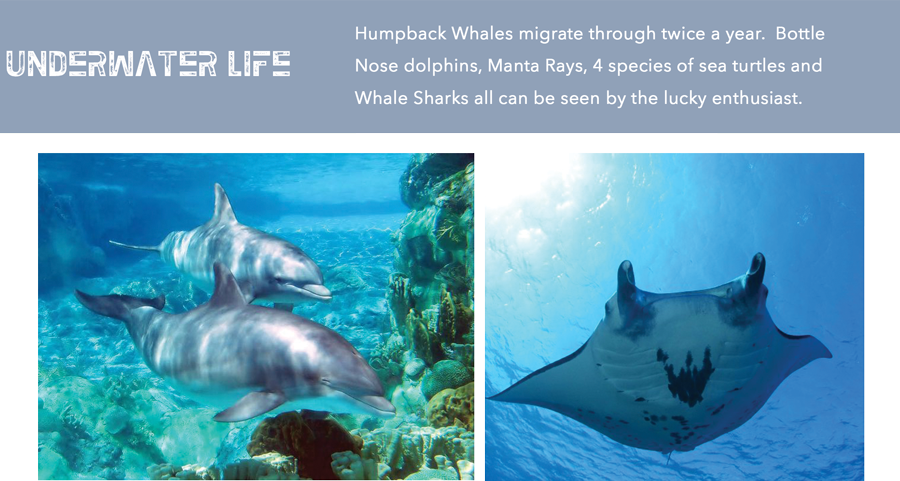 Frank, "SNUBA is an incredible tool that enables people to conquer their fear of diving in a safe and easy manner.  SNUBA Guides must have a certain demeanor – Patience and calmness are an absolute must, combined with a genuine kind regard for people. With that, you know you're in the best of hands when you SNUBA with V.I. SNUBA"!